Diposting oleh:




Diposting pada:




Kategori:


Software, Windows, Windows 10

Software, Windows, Windows 10

Sistem:




Windows 10

Lisensi:


Pre-Activated

Pengembang:


Microsoft

Harga:


USD

0

Dilihat:


498 views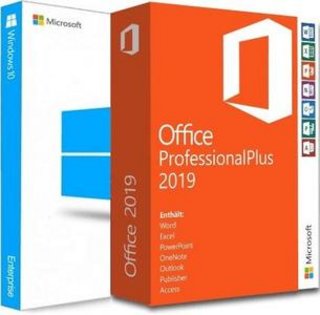 Setelah kemarin berbagi windows 7 + office 19 Pada kesempatan kali ini berbagi Windows 10 Enterprise LTSC paket ada office 2019. Yang perlu diketahui Windows seri LTSC adalah seri windows di dalamnya di hilangkan aplikasi ala windows store yaitu ukuran lebih kecil , ini stabil karena tidak langsung mendapat fitur baru belum final di dari pada seblumnya.
\
WHAT NEWS May 2021 ::
added updates to Windows 10 Enterprise LTSC until 05.2021 (17763.1935); – updated USB3, NVMe and SATA_AHCI-RAID drivers in all WinPE for installing Windows boot * .wim, WinRE for system recovery and in the operating system itself;
in WinPE for installing Windows boot10 * .wim added automatic installation of the extended driver package if the USB flash drive with Jinn'sLiveUSB was not found;
in all WinPEs for installing Windows boot * .wim, a link / button has been added to the Windows version selection window to force the installation of the extended driver package. It can be useful if the flash drive was detected automatically, but the NVMe disk was not detected;
in all WinREs for Windows 10 LTSC system recovery, the choice is now offered to install an extended driver package;
in the JINN \ WinSetup \ config.ini file, the value of the "WinCompress" parameter is set to "1", which is responsible for the "Compress Windows system files" checkbox;
now exceptions for KMS activators are added to Windows Defender only if the Windows / Office activation option was selected;
WinRE on installed Windows 8.1 and 10 has been moved to a separate partition of the HDD / SSD-disk. On Windows 10, a separate hidden Recovery partition will appear at the end of the disk;
various minor changes.