Ratting:

Version:

2.70

Filesize:

13 MB

Update:

Category:

macOS, Tools and Utility

macOS, Tools and Utility

System:

macOS 10.12 or later

License:

-

Developer:

-

Views:

116
Kontrol kecepatan kipas, pantau suhu, dan temukan sensor yang salah. TG Pro memungkinkan Anda mengintip kontrol kipas, pemantauan suhu, dan diagnostik perangkat keras di Mac Anda. Tidak ada aplikasi lain yang menampilkan lebih banyak sensor suhu, atau memiliki banyak opsi untuk notifikasi dan kecepatan kipas.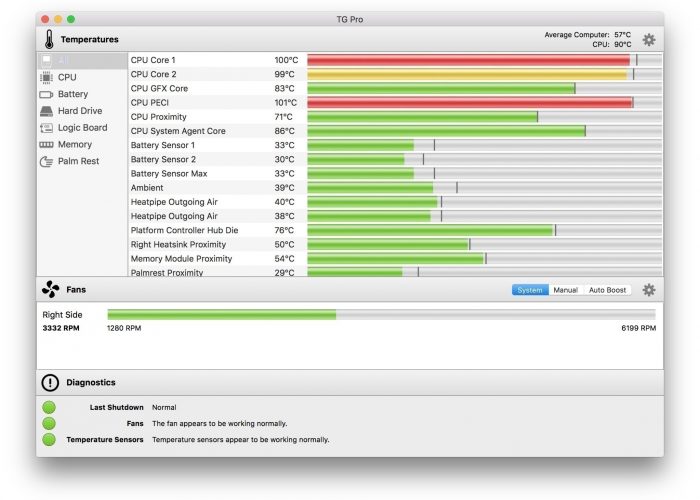 Cari tahu komponen mana yang menjadi panas (dan berpotensi terlalu panas), naikkan kecepatan kipas untuk mendinginkan Mac Anda, dapatkan pemberitahuan untuk peringatan suhu bersama dengan banyak fitur fantastis lainnya. Plus, lihat apakah ada sensor, kipas, atau baterai yang rusak dengan diagnostik perangkat keras bawaan. Lihat mengapa ribuan orang mempercayai TG Pro sebagai aplikasi masuk untuk suhu dan kontrol kipas.