Rainmeter adalah aplikasi yang dapat mengubah tampilan awal dekstop windows sobat mendukung berbagai widget rainmeter di antaranya CPU, Koneksi Jaringan, RAM, Playlist, Weather/Info Cuaca dan masih banyak lagi. Berbagai skin rainmeter bisa sobat temukan salah satunya di situs devianart.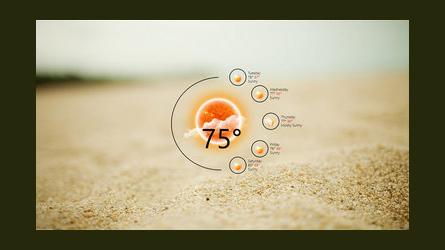 Rainmeter 4.5.12 Build 3616 What New :
FixedCustom Plugin functions: Matching leading and trailing quotes (double and single) will now be stripped from each parameter before being sent to the plugin.
FixedInline Lua: Corrected a rare parsing issue when using the measure/meter GetOption.
AddedLua GetOption: The GetOption function for measure / meter objects will now accept an additional optional boolean parameter called bReplaceMeasures, that when false will not replace any section variables before retrieving that option.
ChangedInline Lua: Allow for parameter types true, false, and nil to be case-insensitive in the skin ini file (does not apply to the lua script).
AddedInline Lua: Added the parameter type nil.
FixedInline Lua: Numeric parameters starting with ( are now run through the Rainmeter math parser before being sent to the lua script.
ChangedVS2022: Updated the project to use the latest Visual Studio 2022 for development.
AddedMouseActionCursorName: Added various cursor options.
RemovedNowPlaying: Removed LyricWikia parsing from Lyrics option.
Posted by:

Posted on:

Category:

Freeware, Personalization, Software

Freeware, Personalization, Software

System:

Windows (32bit & 64-bit).

License:

Freeware

Developer:

Rainmeter

Views:

119 views

Size :

2 MB
READ POST MORE