Mescan dokumen menggunakan perangkat scan biasa di jasa foto kopian, kini tidak perlu repot bisa menggunakan perangkat android dengan aplikasi Genius Scan+ – PDF Scanner menscan dokumen berkas dengan menggunakan kamera sobat dan dapat eksport berkas pdf.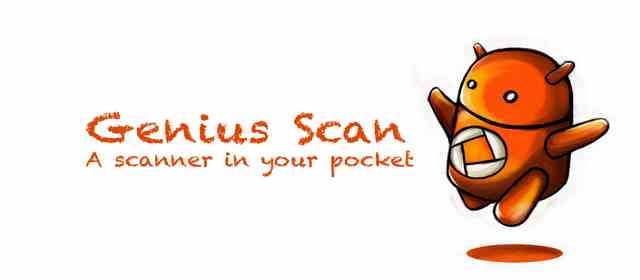 Genius Scan+ – PDF Scanner Feature :::
FEATURES ==
Smart Scanning:
– Document detection & background removal
– Distortion correction
– Shadow removal and defect cleanup
– Filters (black & white, whiteboard, photo)
– Batch scanning

PDF Creation & Editing:
– Document merging & splitting
– Multiple page PDF creation
– Photos and PDF import

Security & Privacy:
– On-device document processing
+ Fingerprint locking
+ PDF password encryption

Document Organization:
– Document tagging
– Metadata and content search
+ Custom naming schemes (Smart Document Names)
+ Backup and multi-device sync with Genius Cloud (separate subscription)

Export:
– Email
+ Box, Dropbox, Evernote, Expensify, Google Drive, OneDrive, FTP, WebDAV.
+ Any WebDAV compatible service such as Citrix ShareFile, NextCloud, ownCloud, Synology, Yandex.
+ Automatic background auto-export
The features denoted with [+] are available as part of Genius Scan+ (a one-time purchase).
Genius Scan+ – PDF Scanner v7.0.3 build 2986 What's New:
Add support for OneNote for personal and business accounts: when exported to OneNote, scans are attached to a new note
Improve camera behavior, especially on older devices
Increase export timeout to prevent export with large document to fail
Name:

Genius Scan+ – PDF Scanner v7.0.3 build 2986 Android

Version:

7.0.3 build 2986 Paid

Filesize:

39 MB

Posted by:

Posted on:

Category:

Android, Tools and Utility

Android, Tools and Utility

System:

Android 5.0 and up

License:

Paid features Unlocked

Developer:

The Grizzly Labs

Views:

354 views

!!! Please Like AD Sponsored for Support HaramainSoftware !!!