The Microsoft DirectX Runtime installs a number of runtime libraries from the legacy DirectX SDK for some games that use D3DX9, D3DX10, D3DX11, XAudio 2.7, XInput 1.3, XACT, and/or Managed DirectX 1.1. Note that this package does not modify the DirectX Runtime installed on your Windows OS in any way.
The Visual C++ AIO Installer installs both x86 and x64 Libraries from 2005 – 2022.

This includes the DirectX package that comes DIRECTLY From Microsoft's server. Some users had issues with the Wilenty Repacked Distributable in the previous release, so it has been replaced.​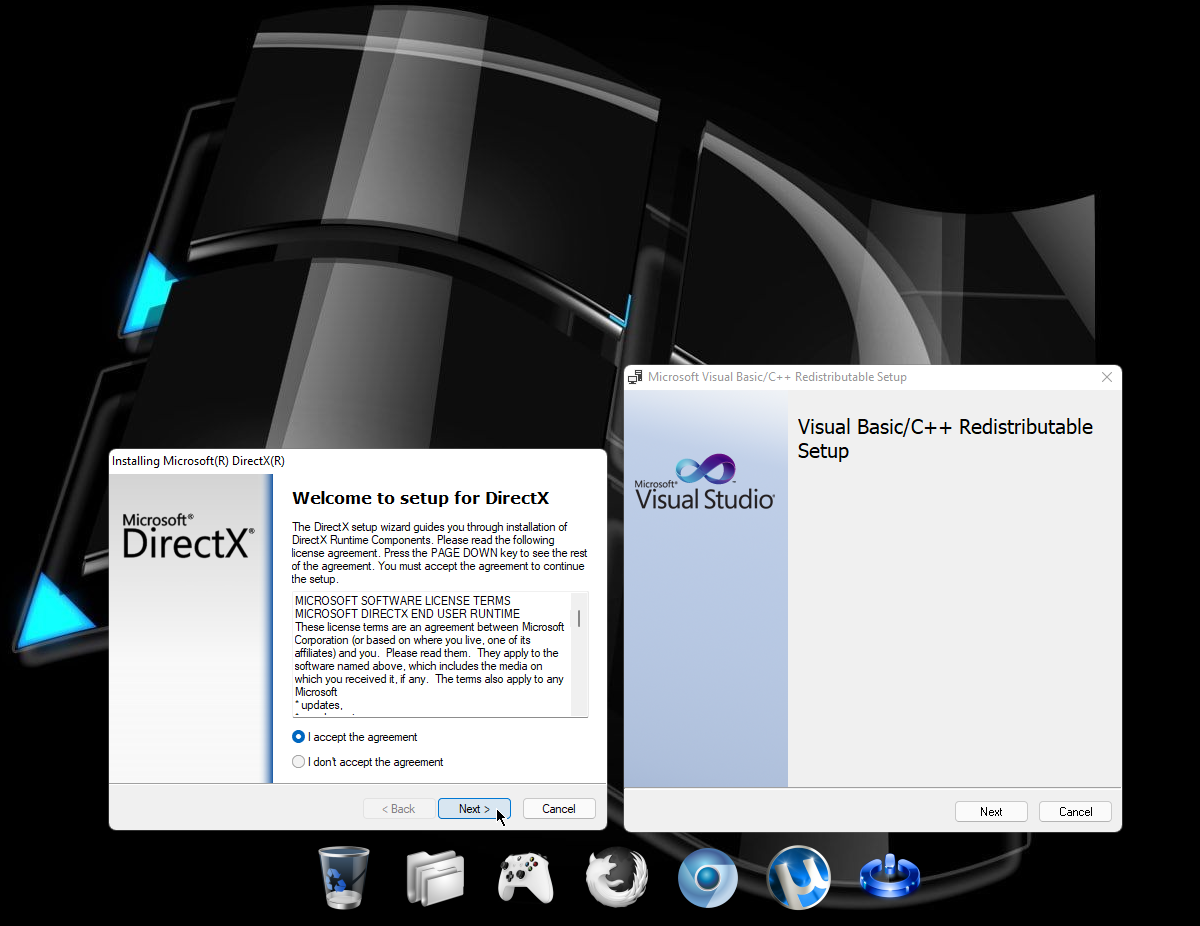 READ POST MORE