DigitalVolcano Duplicate Cleaner Pro sebuah aplikasi utilitas yang membantu sobat menemukan berbagai berkas duplikat yang tidak di inginkan karena bisa membuat beban beban memori di perangkat dekstop. Penyebab file duplikat ini di sebabkan karena lupa pernah menyimpan suatu berkas lalu di unduh kembali atau aktivitas salin berkas yang tidak sengaja.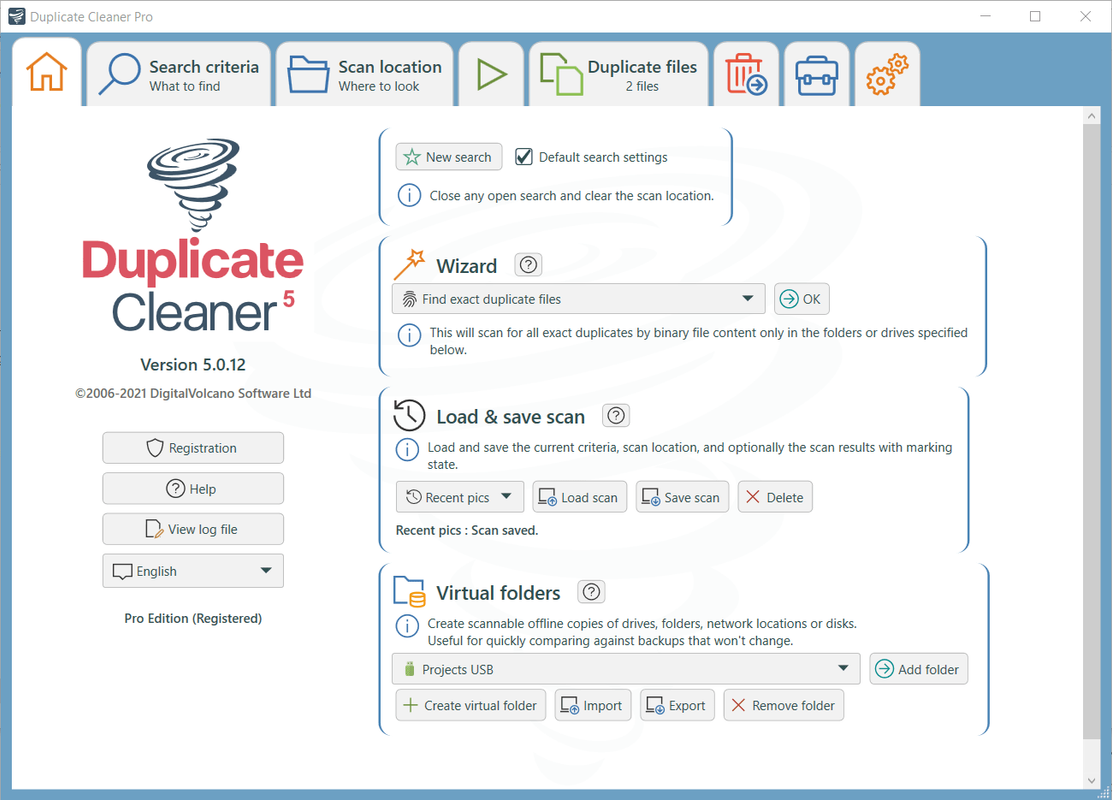 DigitalVolcano Duplicate Cleaner Pro  Features :
Find duplicate files, fast!
Cleaner hard drives means faster performance.
Fast Scanning and accurate duplicate comparison.
Handy Wizards.
Locate duplicate music (includes MP3, iTunes (M4A) and more.)
Find Similar images (resized, rotated, edited and more.)
Match duplicate video files – even different lengths and encoding.
Match camera RAW image formats
Find duplicate folders.
Find unique/non-duplicate files.
Perform comparisons using a master drive or folder.
Flexible search settings – search the way you want to.
Intelligent Selection Assistant.
Search home or networked drives.
Search USB drives.
Search portable media devices and phones.
Export and import your results.
View all file information in a detailed list.
Large, resizable windows for easy browsing.
Handy image preview window with side-by-side comparison.
Protected folders feature
Delete duplicate files to the Recycle bin.
Move dupe files to a new location.
Turn duplicate file into shortcuts, symbolic links or hard-links.
Protection for Windows and system files.
Themes. Great new UI with light and dark themes. Create your own.
Load and save scans – save the complete results or just the settings.
Create your own offline 'virtual folders' to scan against – no need for the original drive/network share to be present.
Tools – Handy standalone tools for jobs such as removing empty folders.
Supports multiple languages.
READ POST MORE