Easily cut and crop any videos with the most powerful video software. Cutter is the best tool for cutting video into high-quality GIFs. Cut and filter videos more intuitively and efficiently with an easy-to-use interface. Exporting videos in various formats for any device has never been easier and faster.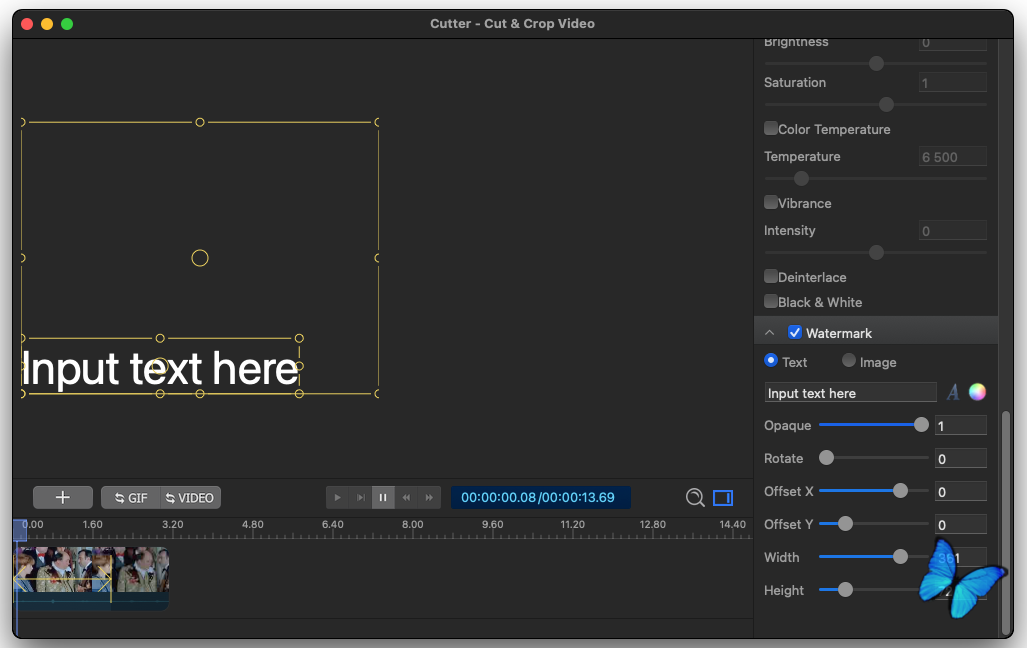 Cut videos easily and accurately
-Supports many videos like mp4, mov, avi, mkv, ts, and more
-Automatic GPU acceleration
-Apply effects to your video in one click
-Add watermarks for copyright protection

Cut video into high-quality animated GIFs
-Create high-resolution GIFs up to 720p
-GIF frame rate from 5 fps to 30 fps
-Best color palette to avoid dithering in GIF

Easily speed up or slow down your videos
-Instantly change video speed
-Speed your video from 0.2X to 16X
-Mute its sound if you want
-Create an amazing post for your social media account

Intuitive and easy-to-use interface
-Instant preview of editing results
-Real-time comparison with original video
-Instant crop to quickly remove black borders from videos
-Edit frame by frame and never miss a moment
-Quickly drag the cursor to clip the video

Cut videos for all devices
-Export to mp4, mov, avi and other popular formats.
-Custom export options for all needs
-Automatic export options
-GPU auto-accelerated export
Name:

Cutter – Cut Crop Video 3.0.0 MAS macOS

Version:

3.0.0 MAS

Filesize:

20 MB

Posted by:

Posted on:

Category:

macOS, Video editor

macOS, Video editor

System:

macOS 10.13 or later

License:

-

Developer:

-

Views:

136 views

!!! Please Like AD Sponsored for Support HaramainSoftware !!!