Ratting:

Version:

3.90

Filesize:

11 MB

Update:

Category:

Software, Tools and Utility

Software, Tools and Utility

System:

Windows 7 or higher (x64)

License:

-

Developer:

advancedrenamer

Views:

53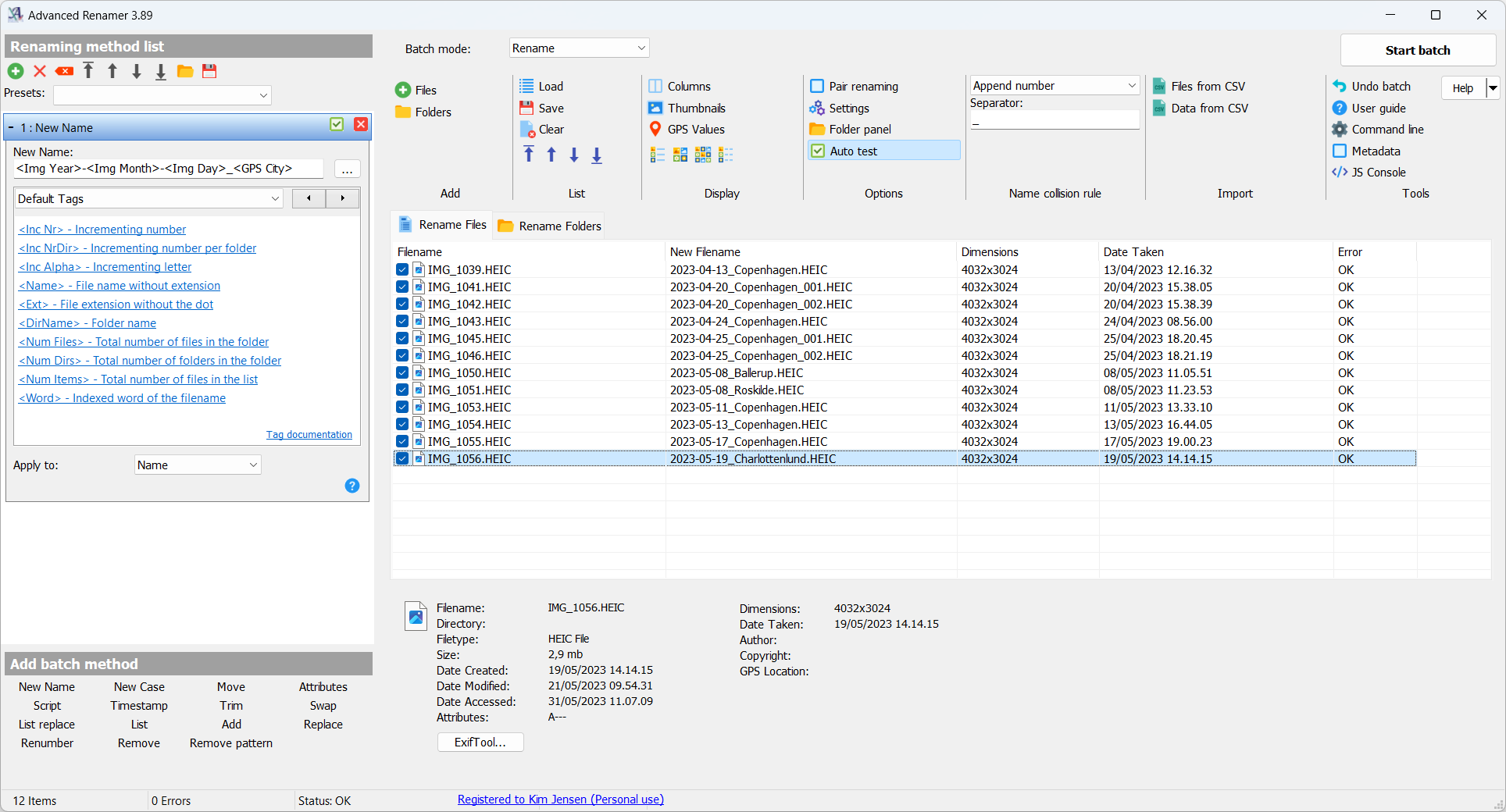 Advanced Renamer is program for renaming multiple files or folders at once. It can use several different methods for calculating the new name including multimedia tools for sound and picture files. Advanced Renamer makes it easy to set up an advanced batch job using multiple methods on a large amount of files.
Features Advanced Renamer
Selected features
Undo functionality
Real time preview of file rename
MP3/ID3 renaming
Regular expressions
Image renaming with EXIF support
Thumbnail view
Supports both files and folders
Several renaming methods
Use multiple methods at once
Tag rename
Renaming methods
New Name with Tags
New Case
Remove / Delete
Replace
Add / Insert
Move
List
File Attributes
File Timestamp