Ratting:

Version:

2023 23.6

Filesize:

1.7 GB

Update:

Category:

Adobe, macOS, Video editor

Adobe, macOS, Video editor

System:

macOS 10.15 or later

License:

-

Developer:

Adobe Inc.

Views:

188
Aplikasi Adobe Premiere Pro vidio editor paling cakep ini cocok bagi sobat content creator yang fitur lengkap dan bagus. Selain memotong isi gmbar di dalamnya fitur yang mempuni untuk tingkat profesional agar vidio sobat bagus hasil editing nya. Keunggulan aplikasi editing vidio ini tidak di ragukan mempunyai fitur banyak di bandingkan vidio editor lainya apa lagi vidio editor kelas bawah mempunyai fitur minim.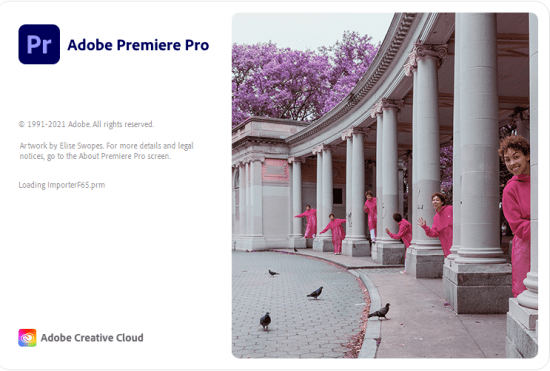 What's New in Adobe Premiere Pro 2022 v22.6.2:
The new Essentials workspace offers a clean and simple layout and presents the panels in a logical left-to-right workflow, with a generous timeline across the bottom of the screen.
The new Vertical Video workspace offers a clean and simple layout, optimized for vertical content. Social media creators working in this format will find the Program Monitor on the right of this workspace, set up for viewing vertical 9:16 video.
Visual badges in the timeline and project panel now make it clear when you are viewing proxies or originals. During proxy creation, you have the option to add a watermark so you can easily identify your proxy files, and the default codec for creating proxy files has been set to ProRes.
Add visual impact to characters and graphics, with the ability to add gradients to strokes and shadows.
Premiere Pro now has improved the quality of H264/HEVC files encoded on Apple M1 systems.
Premiere Pro now offers support for RED V-RAPTOR cameras.
Newly GPU-accelerated effects include Magnify, Replicate, Spherize, and Wave Warp.
Ingest Project Settings can become disabled after adding clips from Import Mode
Shift-selecting items in Import mode give different results if the second click is a file or folder.
The Import or Create button is unavailable after creating ranged selections with folders between the first and last selected item.
A slow double-click can simultaneously select and open a directory in Import Mode.
Copy operations can fail when attempting to export to external drives or volumes.
[Export Mode]: Clicking an existing file name in the Location dialog should update the name so users can easily replace the current export file name.
---
---